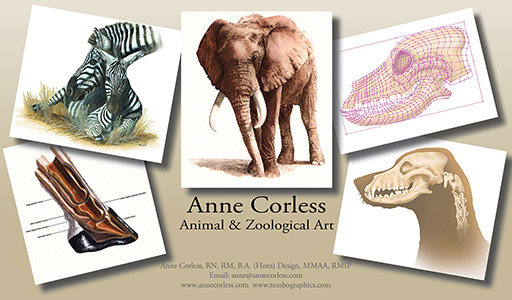 'A Gentle Touch' (zebra) mixed media painting 33" x 27"...this painting can be seen as part of the Artists for Conservation 2013 International exhibition: http://www.artistsforconservation.org/virtual-exhibit.
Image created from sketches and photographs of these zebra in Kenya.
'Hoof dissection'; acrylic painting from anatomical specimen at the Animal Health Trust, Newmarket.
'The Old Bull'; watercolour painting from sketches and photos of this elephant in Kenya.
'Dog Anatomy': created with Adobe Illustrator and Photoshop. Skull built using Adobe Gradient Mesh.